Fecha y localización:
De 7 a 10 de noviembre de 2022
Ottawa, Canadá
Fecha límite de inscripción:
2 de noviembre
Sobre el evento
A medida que muchos países están explorando formas de cumplir con sus objetivos de descarbonización para 2050, están centrando su atención en el desarrollo continuo de reactores modulares pequeños (SMR) y tecnologías de reactores de Generación IV como una opción para abordar el efecto del cambio climático y la demanda futura de energía. Para garantizar que estas nuevas tecnologías sean viables para complementar las fuentes de energía existentes, la gestión, el almacenamiento, el transporte y la eliminación de los residuos radiactivos deben examinarse de cerca en las primeras etapas del proceso de diseño.
Dentro de este contexto, la Nuclear Energy Agency (NEA) y Natural Resources Canada (NRCan) han organizado el taller Management of spent fuel, radioactive waste and decommissioning in SMRs or advanced reactor technologies.
El taller reunirá a participantes provenientes de distintos campos en las áreas de gestión de residuos radiactivos, desmantelamiento y seguridad nuclear. Los participantes del evento también tendrán la oportunidad de participar en una visita a la instalación de investigación nuclear Chalk River Laboratories.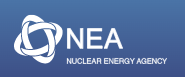 Sesiones
Sesión 1: Understanding the functioning of major SMR/advanced reactor technologies and fuel cycles  
Sesión 2: Storage and transportation of spent fuel and radioactive waste in SMR/advanced reactor designs
Sesión 3: Radioactive waste and decommissioning in SMR/advanced reactor technologies  
Sesión 4: Key considerations for communities, Indigenous peoples and stakeholder involvement
Enlaces relacionados